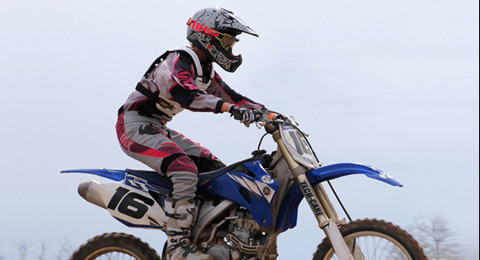 Sport:

Motocross

Hometown:

Saginaw, Michigan

Ride:

Yamaha YZ250F

Style/Inspiration:

I was a late bloomer and started riding and racing dirt bikes when I was 25 years old. My husband broke both of his wrists and his dirt bike was just sitting there, so I decided to save it from getting dusty. My husband has given me the courage and determination to be competitive with this sport. I also admire Kevin Windham for his determination to keep riding and winning, along with taking care of his family. He is a great role model to many with his positive attitude.

Favorite Track/Location:

Red Bud, Michigan

Height:

5' 4"

Weight:

135 lbs.

Accomplishments:

2010: Women Senior 2nd place, 2009: Women Senior 1st place , 2008: Women Senior 5th place, 2007: Women Senior 7th place

Favorite Z1R Helmet/Apparel:

My goal is to win the Women Senior class and the Vet Sport class. I will ride to classes to improve upon my riding skills. Riding with the boys makes racing more challenging. I also love to support the fact that women are a part of the Motocross sport. I will practice and ride as much as I can to support Motocross and have fun!